Villa Des Are Montmartre section of Paris
The now legendary Villa des Arts was home to Grill and his family from 1948 until 1952. A painting instructor at the Academie Julian, Pierre Jerome, who had an atelier in the Villa, encouraged the Grills to take a space on the ground floor below him, and join the enclave of artists, sculptors, photographers, poets, writers and entertainers who lived lived in the Villa des Arts.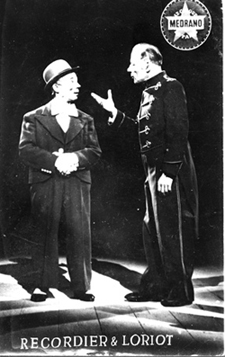 The famous clown "Loriot" who performed at the Cirque Medrano
lived at the Villa des Art with his wife, Madame Bazot.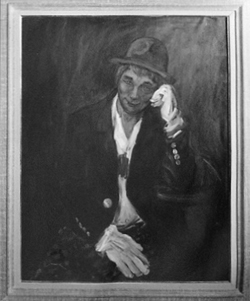 Georges Bazot posed as his character, "Loriot" in this 1951 portrait.
Party at Georges Bazot's Atelier.
Georges, son of Loriot, was also an aritst.
Entrance gate at the Villa des Arts,
15 Rue Hégésippe Moreau, Paris